Loch Torridon W/col 25 x 36 cm
Torridon was our base up in Scotland and provided a magnificent selection of landscape opportunities. This watercolour is typical and will be on show at the Wykeham Gallery exhibition in November. Go to www.wykehamgallery.co.uk for further details. Or follow the link Page: Wykeham Exhibition to see more pictures that will be in the show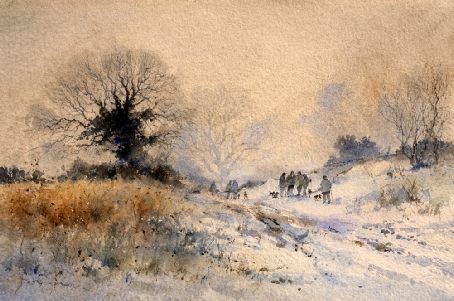 Stearsby Beaters - W/col 33 x 49 cm
This watercolour was painted from a pencil scribble at the time and a further visit to get a little more detail of the scene. I love the blackness and shapes of the big tree and the hedge and how it contrasts with the ochres of the dead grasses in the foreground, whilst the sky colour is somewhat ominous and threatening fiorther snow. This painting was exhibited and sold at the Royal Institute of Painters in Watercolours exhibition at the Mall Galleries in London earlier this year.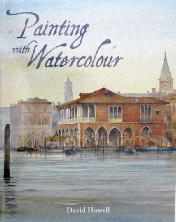 The watercolour book launched last year has been very popular with excellent revues.and along with its sister volume 'Painting with Oils' has now been scheduled for re-printing. Both books are available directly from the publisher, Crowood Press at www.crowood.com or alternatively from major internet art material suppliers, Amazon or your favourite bookshop. APV films who made the film 'Just Watercolour' are offering both the book and the DVD as a special - see www.apvfilms.com for a trailer of the film and how to order.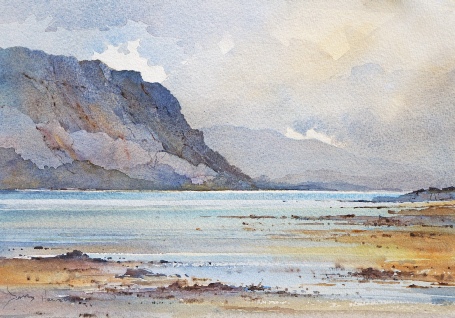 The summer of 2018 was fantastic for plein air painting and I have worked in Brittany and the Scottish Highlands as well as my more usual locations in Yorkshire and East Anglia. And a lot of the new work being produced for Autumn and Christmas exhibitions will be either paintings produced on location or developed from my sketches.